Click on the picture below to see our video of Peoria Pines: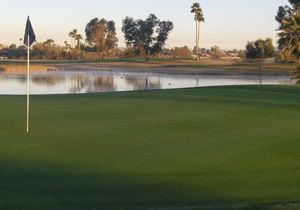 Peoria Pines Golf & Restaurant is an exciting power executive golf course that challenges you to use every club in your bag. Our 18-hole golf course features more than a few basic par 3s and par 4s; we proudly feature 527- and 510-yard par 5s, five challenging par 4s and eleven exciting par 3s. Our picturesque golf course allows you to focus on your golf game as you leave the distractions of life behind. You will be able to test your skills with our long fairways, numerous water hazards and strategically-placed sand traps.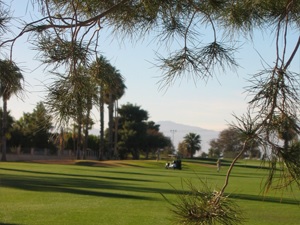 Peoria Pines Golf & Restaurant offers an assortment of quality facilities. We feature a fully stocked Golf Shop, so if you are looking for any new gear, be sure to talk to our golf professionals. For the golfers who want to spend extra time working on their technique, we are equipped with a driving range to sharpen your skills. You can also take lessons from our golf professionals. We even have delicious food in our restaurant for golfers who want to grab a bite before or after an exciting round of golf.  We pride ourselves on ensuring you have a fantastic experience while at Peoria Pines Golf & Restaurant.
For your added convenience, you can now book your tee time online!